Things to Do in and Around Melvern
This rural area is rich in native wildlife, plants, grasses & forests. It provides a diversity of activities for nature enthusiasts. For the avid fisherman and hunter, the area provides rich rewards. The rural countryside allows for a unique recreational experience such as beautiful sunrises and sunsets, spectacular night skies, driving winding creek and river roads with native timber, rolling hills and rugged rock ledges.
Melvern Lake
A US Army Corps of Engineers reservoir built in the 1970's to provide flood control for the lower Marais des Cygnes river. It is located at the junction of highways US 75 & K-31, 4 miles west of Melvern. The lake is situated in the Tallgrass Prairie region of Kansas and offers a variety of recreational activities.
Contact and Additional Information
Check Out "THE BIG BOBBER"
Melvern Lake Official Site
Corps of Engineers: 785-549-3318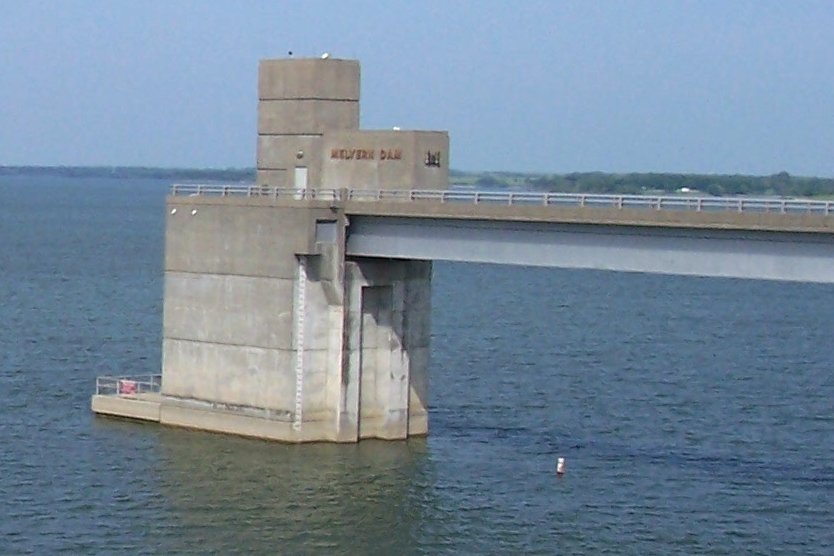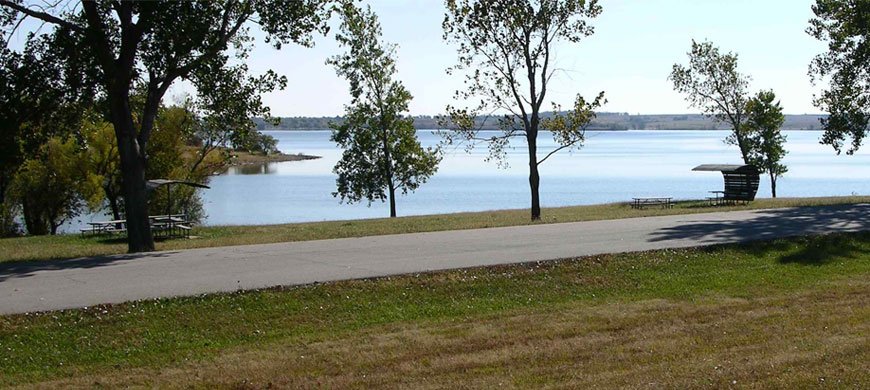 Eisenhower State Park
This Kansas State Park is located on the north shore of Melvern Lake. Included in its large variety of recreational facilities are the unique features of rental cabins, equestrian campgraounds and 17 miles of trails available for horseback riding
Contact and Additional Information
Eisenhower Park Offical Site
Eisenhower State Park: 785-528-4102
Pomona Lake
Located North of Melvern, KS. Pomona Reservoir features scenic beauty as well as an abundance of wildlife. Well-known by northeast Kansas residents for shady campsites and a great family atmosphere, Pomona State Park is in a transition zone from prairie to eastern woodlands and also offers great wildlife viewing. The lake is popular with water skiers and anglers.
Contact and Additional Information
Pomona Lake Offical Site
Pomona Lake : 785-453-2201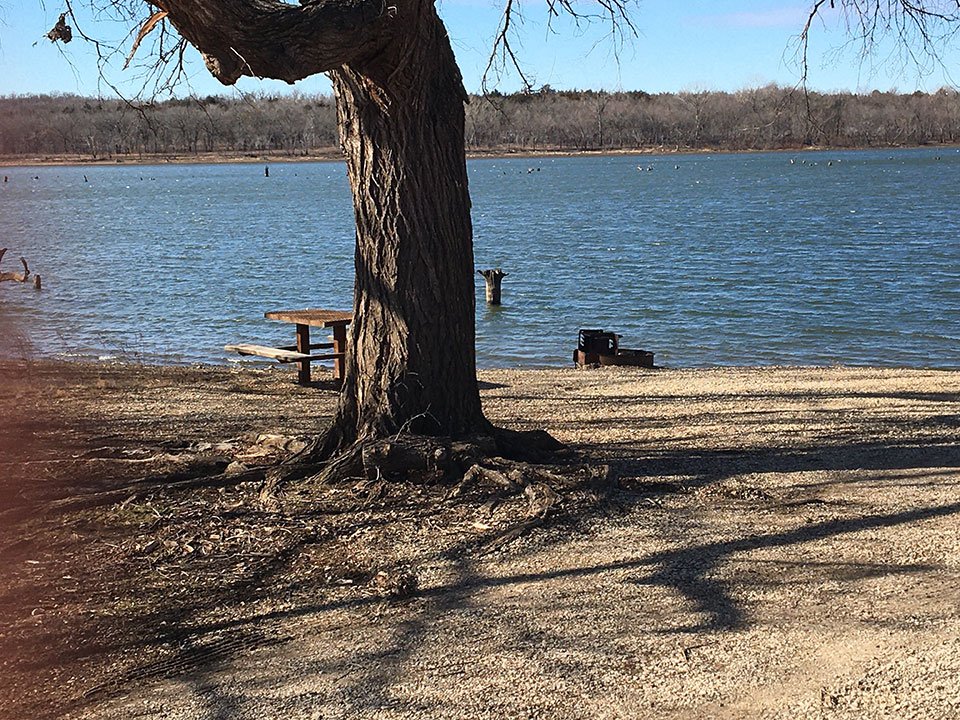 Railroad Park
Melvern Railroad Park features the Atchison, Topeka & Santa Fe Pratt Truss Bridge. The A.T & S.F. Pratt Truss Bridge was built in 1909 to carry vehicular traffic over the hand dug cut. It is one of the few left in the US that spans an existing railroad line. Numerous photo and railroad buffs travel to Melvern every year to take the opportunity to catch this experience on film. The park area is under development to showcase this bridge, which was placed on National Register of Historic Places in 2003.
Melvern City Park and Fairgrounds
This beautiful park along the main street has been maintained by the city for many generations. Its modern playground was constructed in 2004. Annually each summer, for over 100 years, the park comes to life during Melvern Sunflower Days. Fall Festival held each October.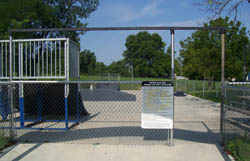 Skate Park
Melvern Skate Park was created and built for area youth by Melvern PRIDE in 2009. Funding came from the Tony Hawk Foundation, the Jones Trust, American Ramp and the MdCV Rec Commission.
Community Center
Melvern Community Center – Melvern Community Center was created by restoring an old Allis Chalmers dealership in a modern facility. It was dedicated in 2003 and is a popular place for meetings, receptions and other events. It consists of a meeting room, large banquet room, kitchen and an exercise room.
For rate information and availability contact Peggy @
785-549-3317.
Riverfront Park and Trails
Melvern Riverfront Park and Trails are located on 40 city owned acres on the north side of town along the Marais des Cygnes River. The area has diverse terrain and plant species and is used as an outdoor classroom. The park abounds with outdoor recreational activities including hiking, mountain biking, fishing and picnicking.  
The Melvern Friends of the Trails Committee, (managing the park known as Melvern Riverfront Park and Trails, Melvern, KS, located at the north side of Melvern, between the Marais des Cygnes Valley Jr./High School campus and the Marais des Cygnes River), are excited to announce that they have received a grant for $24,672.00, from the Kansas Department of Wildlife and Parks through the Recreation Trail Program of which 20% of the $24,672.00 is to be paid back in cash or in kind labor. This grant money will go to support an upgrade of the park to an outdoor natural science laboratory consisting of educational signage throughout the Melvern Riverfront Park and Trails facility, as well as continuing to be a recreation site. The above grant will also finance the purchasing of maintenance equipment and supplies and other upgrading needs. The upgrade of Melvern Riverfront Park and Trails is a in progress activity with the upgrade to be completed no later than September 30th, 2025.
The monetary or in kind 20% match is required for this grant as stated above. With the increase of costs since the grant application was submitted, the Friends of the Trails are finding that inflation has added approximately $5,000.00 that is now needed to meet the overall budget to complete the park upgrade project. If you are interested in supporting the upgrade of the Melvern Riverfront Park and Trails Friends group with a donation, please contact Douglas Bush via email at: npumpkins@hotmail.com Volunteers are also needed with the upgrade of said park.
Make checks payable to Friends of the Trail, %Melvern City Hall, PO Box 116, Phone 785-248-7741
Geocaching
15 geocaching sites are located in Melvern, with a total of 500 sites located in Osage county. All of these have been hidden by our county economic development office to showcase the local attractions and assets to visitors.