Melvern City Hall:
Phone: 785-549-3447
Fax: 785-549-3286
melverncity@hotmail.com
121 NW Main St
PO Box 116
Melvern, Kansas 66510
Office Hours: 7am-3pm. Mon-Fri       Required Face Masks to enter City Hall
Dropbox by front door available!
Follow Us on Facebook!  (For Up To Date News!!)
Community Updates:
Time to Renew Your Dog Tags!!!!  DUE BY APRIL 1st.  $20 Late Fee Applies after that date.
CITY HALL CLOSED 
Monday Jan. 17th– Martin Luther King Jr. Day
Merry Christmas!    Happy New Year!!
Winners of the Business Decoration Contest for the Gold Star Trophy!
LYNDON STATE BANK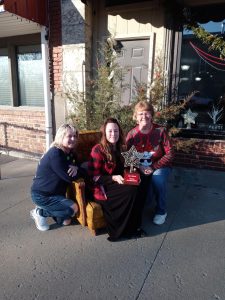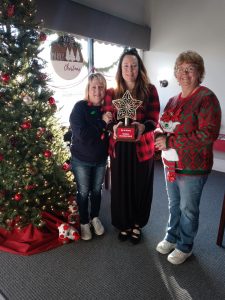 (Runner Up – "Melvern Pride Display")
CLICK BELOW TO SEE THE WINNERS OF THE CHRISTMAS HOUSE LIGHTING CONTEST 2021
https://melvernks.com/wp-content/uploads/2021/12/Melvern-City-Decorating-Contest-2021.pdf
Utility Reminders
The City provides Water, Sewer and Trash utilities.
Non-refundable $100.00 Administration Fee for New Accounts
UTILITY BILLS DUE BY 10th
$5 Late Fee Assessed after the 10th
Unpaid Accounts after 21st are subject to disconnection
$50 Reinstatement Fee.
Try our Online Utility Payment Below!
Annual Dog Tags are Required (April) Dog Tag Application.
Trash Pick Up on Thursdays. (Totes need to be curb side by 6am Thursday)
City Council
Mayor: Lynn Weddle
Meets 1st Monday of the month      7:00pm at City Hall
Planning & Zoning
Meets 1st Monday of the Month 6:00pm at City Hall
Covid-19 Procedures are as follows:  Please wear a mask while in court.
Sheriff's Office
785-828-3121 (non-emergency)            785-828-3662  FAX
Emergency – Call 911
*See Departments Tab for Addiction Resources.
Emailed Bills
Send your request to have Utility Bills emailed as well as mailed  to: melverncity@hotmail.com 

Welcome to the official site for the City of Melvern, Kansas. We are located on K-31 highway 4 miles north of I-35 (exit 160) and 3 miles east of US 75 bordered by the Marais des Cygnes River. The surrounding rural countryside is made up of creeks, native timber, crop and pasture land. Two branches of the BNSF Railroad come together here. We have close access to several Federal Reservoirs with Melvern Lake being located only 4 miles west of town. The community is very active and committed to maintaining the friendly rural values while moving into the future. While you visit the site, check out the local businesses, recreation opportunities and read our town history.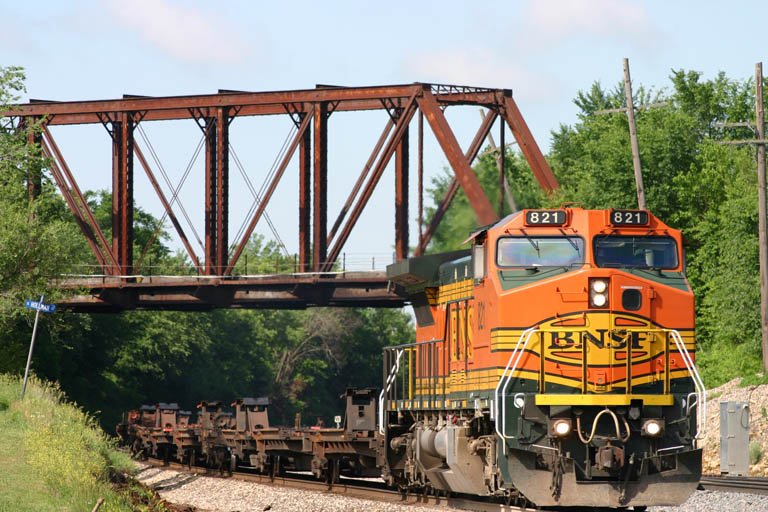 SU

MO

TU

WE

TH

FR

SA
26

27

28

29

30

31

1
2

3

Zoning Meeting 6pm

6:00 pm - 6:30 pm

City Council Meeting 7pm

7:00 pm - 8:00 pm

4

Girl Scouts Meeting 6pm

6:00 pm - 8:00 pm

5

Municipal Court 6pm

6:00 pm - 6:00 pm

6

7

8

Game Night Community Center 6:30pm

6:30 pm - 8:00 pm
9

10

Utility Bills Due

All Day

Fire Board Meeting at Fire Dept 7:30pm

7:30 pm - 8:30 pm

11

Agency Twshp Meeting 7pm

7:00 pm - 8:00 pm

12

13

14

15
16

17

USD 456 No School

All Day

18

Girl Scouts Meeting 6pm

6:00 pm - 8:00 pm

19

20

Harvesters Noon

12:00 pm - 1:00 pm

21

All Unpaid Utility Bills Subject to Shut-off

All Day

22
23

24

25

26

Sheriff Public Meeting at Community Center 6pm

6:00 pm - 7:00 pm

27

28

29
30

31

1

2

3

4

5